http://www.informationweek.com/mobile/mobile-devices/wearables-at-work-7-productivity-apps/d/d-id/1316671?image_number=7
10/21/2014
09:06 AM
Shane O'Neill
SlideshowsConnect Directly





50%
50%
Wearables At Work: 7 Productivity Apps
Wearables are great, but what good would Google Glass or the Galaxy Gear be without useful apps? Here's a sampling of the latest business apps for wearables.
1 of 8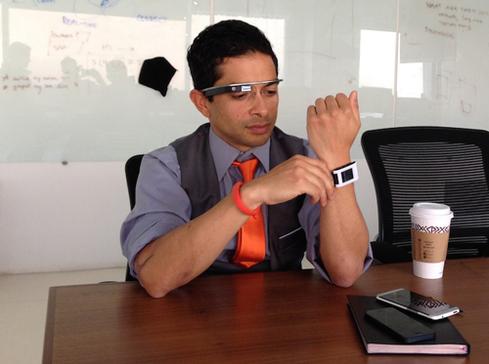 Today's focus on wearable devices and their companion apps usually skates over the consumer (Apple Watch notwithstanding) and zeros in on the enterprise. After all, smartwatches and "smartglasses" offer specific solutions to the specific tasks of mobile workers such as field technicians, doctors, retail salespeople, and construction workers.
According to research firms, wearables in the workplace are clearly time savers, but the effect is broader than that, as they will create serious productivity and profit gains over the next few years.
Gartner forecasts that the use of Google Glass and other smartglasses will help add more than $1 billion per year to company profits by 2017. Forrester recently surveyed 2,000 technology decision makers about the importance of having a wearables strategy in place over the next 12 months, and more than half of respondents reported that wearables were a priority, with 32% saying they're a "critical" or "high" priority.
Yet the technological and human behavior shifts brought on by wearables in the workplace come with hard truths for CIOs about bandwidth needs, battery life, security and privacy concerns, and integration with enterprise systems. IT leaders must weigh these challenges against how well wearables streamline the employee and customer experience.
This past summer, Salesforce.com opened up roads for app developers when it rolled out Salesforce Wear, an app development platform containing reference apps, demos, open-source code, and other documentation that can be used to develop apps for 11 wearable device types, including Google Glass, the Pebble smartwatch, and the Myo motion-detecting armband from Thalmic Labs, and connect the apps to the company's Salesforce1 mobile app platform. Wearables, business apps, and Internet of Things technologies were all big trends at the company's Dreamforce 2014 show last week in San Francisco.
Salesforce has been understandably bullish on wearable apps for business (it has serious skin in the game), but there's enough activity from ISVs and individual developers and support from the research community to justify preparing for wearables in your workplace now.
Here's a sample of standout wearable apps for retail, manufacturing, the service industry, and the general knowledge worker. This is sure to be just the first wave of many wearable business apps to come.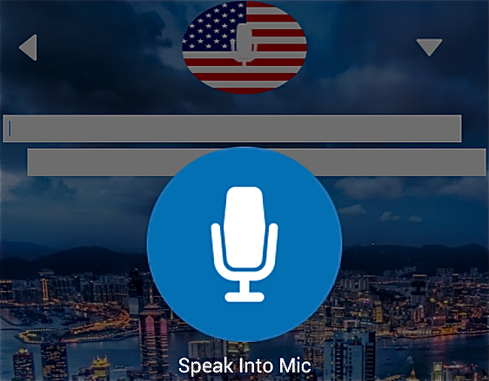 SpeechTrans
The SpeechTrans translation and dictation app is a useful tool for the international traveler. Tap a recording button and speak in one language, and SpeechTrans translates what you say into any language you choose. SpeechTrans has recently been configured to work on wearable devices running Android and Android Wear. It runs natively on the Epson Moverio BT-200 smartglasses, and it works on Google Glass via the HP My Room web conferencing app. SpeechTrans also has its own Bluetooth wristband that tethers to your Android or iOS device. In addition to speech translation and dictation, SpeechTrans includes document translation, a currency converter, and long-distance calls with translation.