https://www.huffpost.com/entry/mothers-day-gifts-for-the_b_5268854?guccounter=1&guce_referrer=aHR0cHM6Ly93d3cuZ29vZ2xlLmNvbS8&guce_referrer_sig=AQAAABpgR7W5oPja3JnA7_K0eXB0Sp7Cs-DT1I7ku0AsoTJZbOcQ52NXKTh6GTE2iwvc6tNwHCfh_S9dU_BrYExtBM6YZB3N3IXYkB_iM_obCUZhhy1RpvV9JErBLSGvGTZx7dsi_UNnrI56F034U8D2y10T1rJPfkObmBLKeq-WuYMa

Michael Berman, ContributorEditor and Blogger
Mother's Day Gifts for the Technomom in Your Family
05/06/2014 05:24 pm ET Updated Jul 06, 2014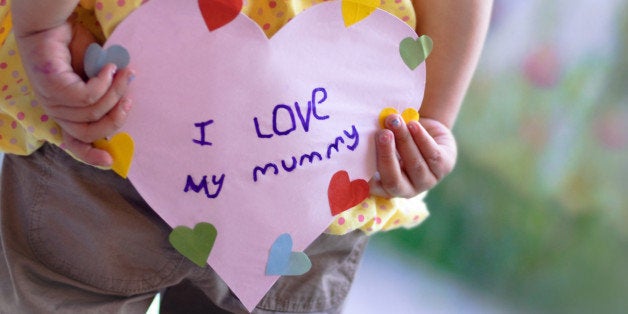 Another year has passed and it's almost Hallmark — uh, — Mother's Day. Now, before you get the woman that gave birth to you or the mother of your children the usual card, flowers candy or jewelry, consider the consequences of your decision. She may be a certified techno-mom who hungers for anything that will satisfy her lust for new gadgets and accessories. Maybe all she wants is a new case or gadget for her smartphone or the latest tech device. Let's face it, what we don't want is a reaction that resembles a smile, a murmured thank you and cold dinner.
So, as a public service, here are a few items that may keep you out of the dog house.REAL LIFE. REAL NEWS. REAL VOICES.Help us tell more of the stories that matter from voices that too often remain unheard.Become a founding member
How about a SodaStream ($79 to $179 depending on model)? We played with the Source Metal model and haven't stopped using it. The SodaStream basically takes ordinary tap water and carbonates it, giving you the ability to create an unending variety of carbonated drinks, ranging from seltzer to root beer. We were also able to use it to make carbonated energy drinks. The unit comes with a few sample flavors, a 60 liter high pressure CO2 carbonator (which makes up to 60 liters of beverage) and a carbonating bottle. You just fill the bottle with water, add your favorite flavor and carbonate. We were also able to find refills of our favorite drink mixes at our local grocery store.
If mom's into wearables, check out the new SpeechTrans Bluetooth watch ($99). The watch we tested was able to link with our smartphone without a problem. Once connected we were able to answer phone calls, listen to music and access our phone's contact list without taking the phone out of our pocket. The watch also works with a SpeechTrans Ultimate app that is available for Android and iPhones. Once activated, the app uses Nuance Dragon Naturally Speaking to translate the language being spoken into one of 44 languages. You can also attach a microphone and earpiece to the watch if you want to keep your conversations private. Now, bear in mind, this isn't comparable to a high-end watch such as the Galaxy Gear nor does it have all of the functionality (news alerts, Facebook connectivity, etc.) But, for the price, your get a watch that can perform all of the basic tasks without spending $249. And, yes, it does display the time and date.
If mom uses a tablet computer, you may want to give her the AluPen Twist L ($39.95) from Just Mobile. Basically this aluminum device can be used as a standard stylus for the tablet/iPad moms or as a ballpoint pen for use with old fashioned paper. The biggest benefit, of course, is that mom will no longer have to fumble for a writing instrument while trolling the Internet. Just twist the dome on the pen and take notes.
The fashion-conscious technomom may want a case for her smartphone or tablet. There are tons of these available from hundreds of manufacturers, ranging from the "fashion statements" from companies like iLuv, Cellarism, M-Edge or Proporta, to the highly functional cases from OtterBox and A-case. You can also get her a waterproof and dustproof case from LifeProof. Costs vary, but basically range from $29.95 to $80. We've played with cases from all of these companies and, truthfully, they all do the job well.
If mom uses her phone or other device to listen to music, you may want to consider giving her a set of earbuds or headphones. These can be wireless Bluetooth models such as the BlueAnt Pump wireless Sportsbuds ($129.99) and the Rox Wireless earbuds from Jabra ($99.95). Both are ideal for moms that work out and the Jabra earbuds have a built-in microphone, so she can answer calls without reaching for her smartphone. The best full-sized noise canceling headsets we've played with are The Street by 50 ANC headphones from SMS Audio ($279), the Sennheiser Momentum headphones ($299) and the Soul Combat headphones ($199).
Of course, we've only scratched the surface here. The possibilities are endless.
Attention Facebook users: Check out Michael Berman's Jocgeek fan page at www.facebook.com/jocgeek, or follow him on Twitter @jocgeek. You can also contact him via email at or through his website at www.jocgeek.com.